Finding the right kind of community in an appealing location is a crucial decision for seniors who want to embrace their retirement and live the good life. Called the "Outdoor Capital of Texas," the city of Buda is a very appealing choice. It's located in the heart of the Lone Star State and is home to Buda Oaks, our assisted living community that's perfectly suited for active seniors. In this guide, we'll explain a bit about retirement communities in Buda, TX, shed light on the area, highlight the nearby city of Austin, and explain the living arrangements we offer for rewarding retiree lifestyles.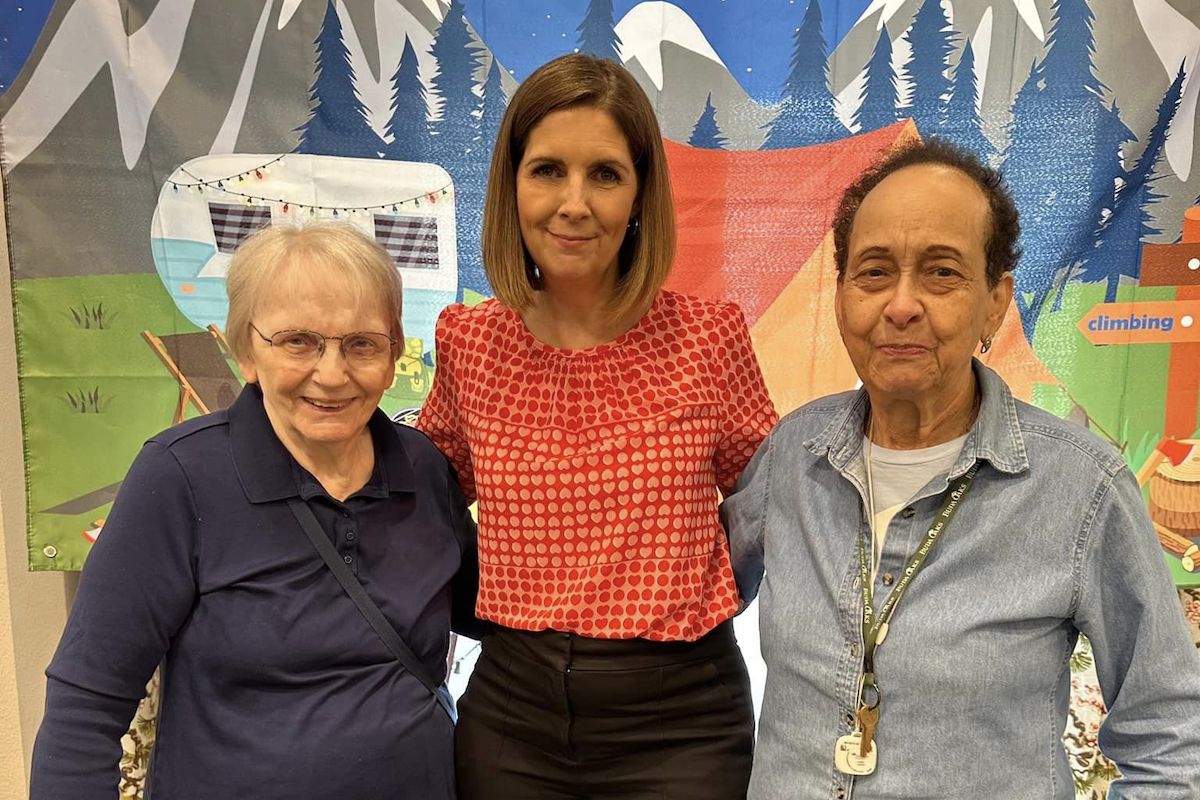 Embracing the Buda, Texas Lifestyle
With a population of about 16,000, Buda, Texas, has a charming downtown area with restaurants and shops, a farmers market, and parks. It's situated just south of Austin and offers a lively suburban atmosphere while remaining conveniently connected to all that the capital has to offer. Residents of senior communities in Buda, Texas enjoy the benefits of their close-knit environments, enjoying the relaxed pace of life and the wealth of local events and activities.
Living in this Austin suburb provides seniors with the best of both worlds – the tranquility of a small town and the energy of a nearby metropolis. A short drive north of Buda takes you to the heart of Austin, where more entertainment, dining, and cultural experiences await. From live music venues to art galleries, the offerings are sure to captivate seniors who spend time here.
Options for Retirement Communities in Buda, Texas
Senior retirement communities generally fall into three categories: Independent living, assisted living, and memory care. Many communities offer multiple services, allowing residents to transition from one living option to another when the need arises.
Independent Living Communities
Designed for wholly independent living, these retirement communities typically do not offer assistance with everyday tasks or specialized medical care. The community might have single-family homes, attached homes, condos, or apartments. Residents can own or rent and usually pay homeowners' association fees.
Assisted Living Communities
When additional support is needed, assisted living communities like Buda Oaks step in to provide personalized care while preserving seniors' dignity. With trained professionals available around the clock, residents can receive assistance with daily activities while enjoying active, engaging lifestyles. Assisted living communities are designed to foster a warm and nurturing environment, ensuring that seniors feel secure and cherished. There can be some nice perks, too!
Buda Oaks' upscale amenities include:
Outdoor courtyards with gardens and mini-golf
Movie theater
Fitness center
Beauty salon/barbershop
Southern cooking in our dining room
Activities with local artists
Memory Care
For seniors living with Alzheimer's disease and other forms of dementia, memory care units offer specialized support in secure, compassionate settings. These communities are thoughtfully designed to provide tailored care, cognitive stimulation, and a sense of familiarity, helping residents lead fulfilling lives despite their cognitive changes. Buda Oaks is a great option if further assistance is needed.
Finding Your Perfect Senior Community
When seeking the ideal senior community in Buda, Texas, it's essential to consider one's preferences, needs, and aspirations. If you are seeking the availability of personalized care as a loved one's needs evolve, Buda Oaks offers assisted living and memory care and is a haven for seniors seeking to embark on a fulfilling retirement journey. With its tranquil ambiance, convenient proximity to Austin, and a diverse array of senior living options, Buda Oaks provides the ideal backdrop for this new chapter in life.
Buda Oaks Offers Upscale Retirement Options For Seniors
Join us at Buda Oaks and embrace a retirement lifestyle that reflects your or your loved one's unique personality. Don't settle for the ordinary when you can have extraordinary – contact our team to take a tour and discover how we're making senior living in Austin a bit more hip.