Finding a living situation that provides you with comfort, security, and convenience will continue to become more important as retirement progresses. One of the most popular living options for seniors is an apartment within an assisted living community, which gives you an opportunity to socialize, stay active and independent, and enjoy a sense of togetherness.
If you're considering moving to an apartment or assisted living community in Austin, you're probably wondering about the nearby cities that offer the best living experience. That's why we will discuss a few towns that make assisted living apartments or assisted living communities near Austin rewarding, as well as what our own community in Buda has to offer.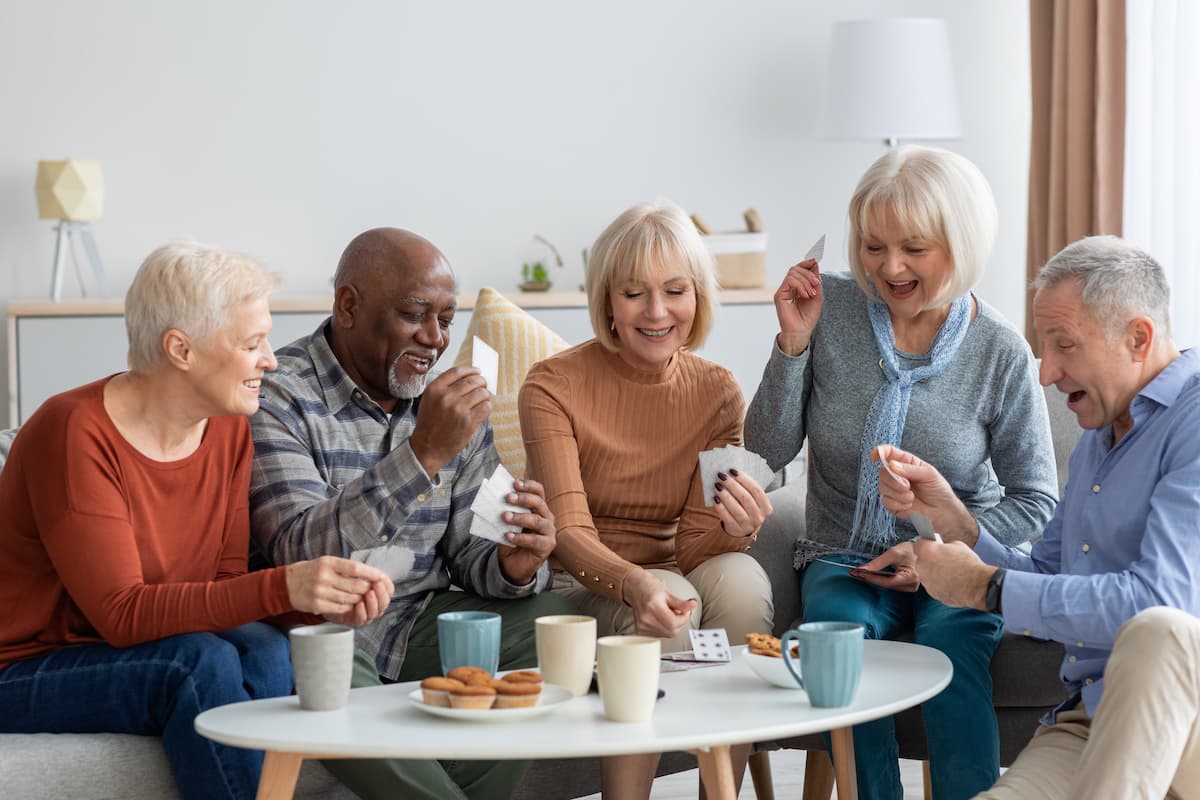 Considering assisted living apartments in Austin, TX? Keep these cities in mind, too.
San Marcos
Located just 30 miles south of Austin and 50 miles north of San Antonio, San Marcos is a vibrant and growing city that offers seniors plenty of opportunities to engage in cultural and social activities. The city is home to Texas State University, which hosts a range of public events and performances. Seniors can also enjoy various outdoor activities, such as hiking and biking in the nearby Hill Country natural areas. With plenty of restaurants and shops, San Marcos is an excellent location for seniors who want to enjoy a bustling urban environment.
Mountain City
If you're looking for a peaceful and quiet setting, Mountain City is an ideal option. Nestled in the scenic Texas Hill Country, Mountain City is a small town that provides seniors with a tranquil living experience. The city's active senior center offers various programs and activities for older adults, such as fitness classes, art workshops, and community events. Seniors can also explore the scenic natural areas surrounding the town, including the Blanco River and the nearby vineyards.
Hays
Located just 20 miles south of downtown Austin, Hays is a fast-growing city that provides seniors with easy access to cultural amenities and entertainment options. The city offers a range of programs and services, including exercise classes and social clubs. Hays is also home to several parks and trails that allow seniors to stay active and enjoy the outdoors.
Creedmoor
If you're looking for a small, friendly place close to Austin, Creedmoor may be the right choice. This town is known for its close-knit community, making it a secure and welcoming place for seniors to live. Seniors in Creedmoor can enjoy easy access to Austin's vibrant arts and cultural scene while still enjoying a peaceful and quiet living environment.
Buda
Buda, TX is also a great place to live. Like other cities near Austin, it has a warm and pleasant climate, with mild winters and hot summers, which makes it easier to enjoy outdoor activities all year round. Secondly, Buda is known for its small-town charm, offering a peaceful and relaxed lifestyle that many seniors crave. The town has a community-centered approach, making building social connections and relationships easier. Third, Buda has a variety of senior-friendly amenities, including healthcare facilities, senior centers, and parks, making it easy for seniors to access the services they need.
Senior Apartments | Buda, TX
Buda Oaks sets a new standard for senior apartments in Buda, Texas. Not only do we offer top-notch care in assisted living, but we're also making senior living hip.
We aim to cultivate an atmosphere of good food, music, and views for good folks. Buda Oaks is the perfect place for today's seniors to live their best lives in comfort and style.
The community full of stylish studio and one-bedroom senior apartments is conveniently situated just outside of Austin near charming downtown Buda, where you will be afforded access to all major shopping venues, restaurants, and parks. Take in the Downtown Buda Farmers Market on Sundays, and on the first Saturday of every month, shop all the unique and interesting shops in Historic Downtown Buda. We also offer outings to other sights to see in nearby towns like San Marcos, Mountain City, Hays, and Creedmoor.
Austin, Texas is an excellent location for seniors looking for an active and vibrant living experience in an apartment or assisted living community. By moving to or visiting local cities, seniors can enjoy a high quality of life and easy access to cultural amenities, social activities, and outdoor recreation opportunities. Before you make your decision, be sure to check out Buda Oaks as well!
Schedule a visit to Buda Oaks for our team of highly trained associates to help you decide if assisted living is what you need.