We're Making Senior Living in Buda
Upscale Assisted Living and Memory Care in Buda, TX
Welcome to Buda Oaks, where great care happens in a community designed for active seniors just like you.
Buda Oaks Is
Not


"Your Grandma's Retirement Home"
Buda Oaks is a senior living community just outside of Austin, TX with your needs in mind. From enticing activities with local artists to personalized care on a daily basis, our assisted living and memory care community offers premium comfort, optimum wellness, and a life with style.
Residents start their day with a heart-healthy chef-prepared breakfast before focusing on a community art project or group wellness program. New neighbors become friends over adventures to swimming pools, museums, and even bottling house-made wine. You can enjoy a different game, brain-healthy hobby, or locally-sourced meal every day of the week in your new home.
All these activities are available for you to choose from, thanks to a supportive team ready to provide assistance with whatever you need. Our specialized caregivers perform everything from medication tracking to mobility assistance to make your life easier. Let us take care of the housekeeping, laundry, and maintenance services to help simplify your life.
Memory care is available to Austin area seniors in The Retreat. This purposeful program relieves caretaking duties from families and offers a secure, consistent, and supportive environment. We tailor an individualized level of care to each resident living with Alzheimer's or another form of dementia.
Located in the heart of one of Austin's fastest-growing suburbs, Buda Oaks lets seniors live the lives they want. Use our scheduled transportation to and from doctors' appointments, trips to the store, or lunch with friends.
We work harder than anyone to create a warm, welcoming, and upbeat place for seniors and families to stay, visit, and have a good time.
Your search for Austin area assisted living can end here. Visit us and feel inspired by the vibe of Austin senior living!
Learn more about Buda Oaks senior living!
Relax and enjoy the lifestyle you deserve while we take care of your needs.
Learn More About Our Senior Living Services
Stay independent with gentle support from us.
Assistance with activities of daily living

Medication management

Continuous monitoring of health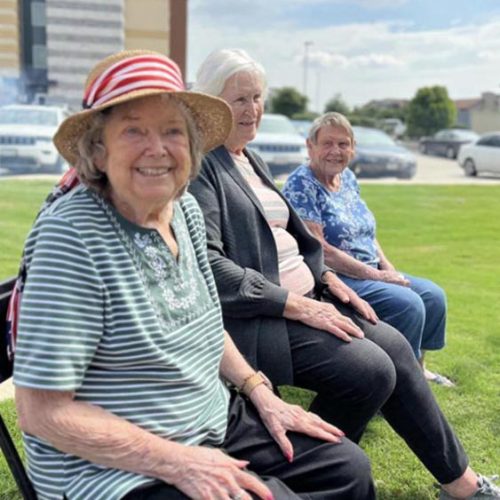 Holistically caring for those living with dementia, we treat your loved one like the individual they are.
Secure environment

Care associates on-site 24/7

Signature memory care programming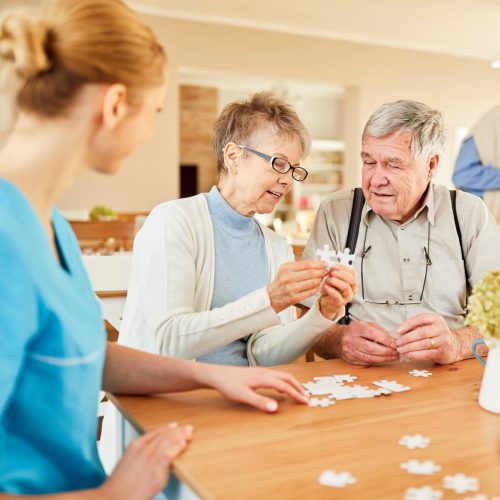 The inspiring atmosphere you want, the care you need is only 20 minutes from
downtown Austin.
Hospitality and care services merge into a modern and vibrant environment at Buda Oaks. You or your loved one will feel cared for and valued as a member of our community.
Have more questions about our community?
Don't wait another second. Contact us today!
If you want to partner with our senior living communities in and around Austin, Texas, please visit our Vendors page.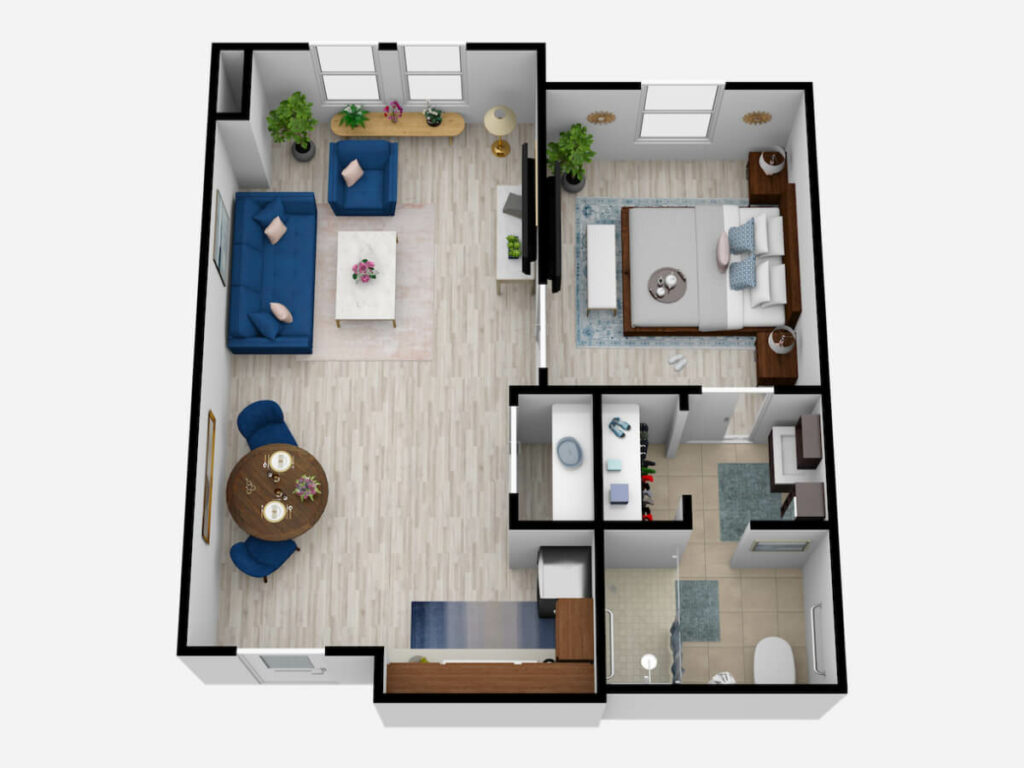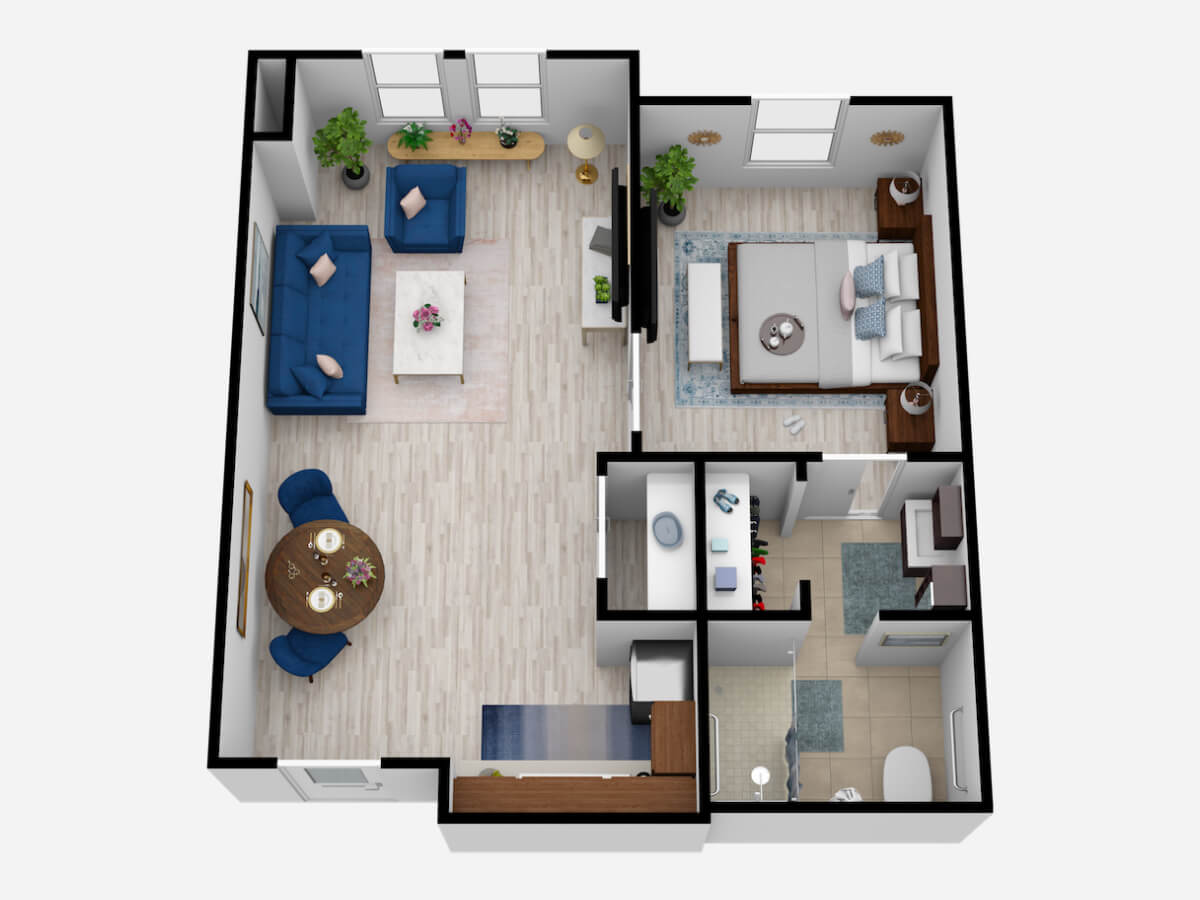 Add your personal touch to one of our modern senior apartments.
Don't take our word for it.
See it for yourself.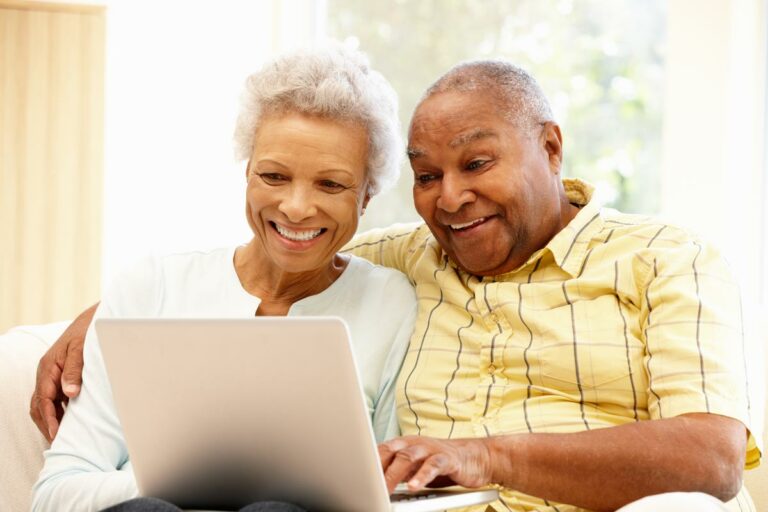 We love supporting local talent and culture with artists' works hanging from our community and home office in downtown Austin.
So many people are moving here, finding jobs, and discovering how to live their best lives in Austin. Assisted living and memory care south of Austin allows families to reconnect and remain close.
Buda Oaks designs purposeful programming for seniors that inspires and impresses on a daily basis. Our community possesses a small-town feel while elevating care and enjoyment to a big city lifestyle.
Austin senior living gets an upgrade in Buda, TX. Visit us to experience why we're an assisted living and memory care community that's uniquely Austin, y'all!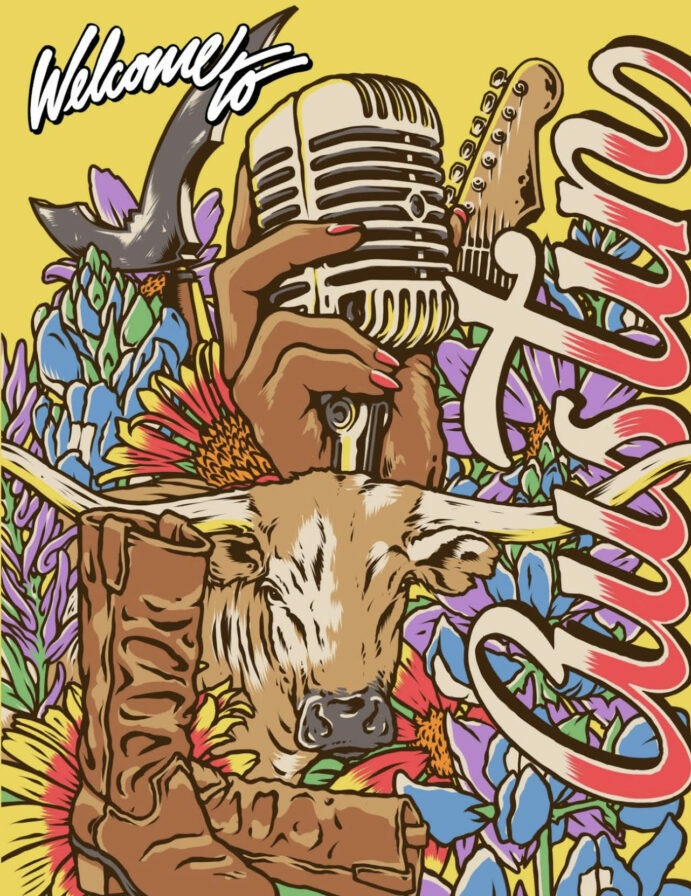 Hear what residents and families say about our senior living community in Austin, TX.
My 92-year-old mom is a new resident at Buda Oaks, and she couldn't be happier with her move. She loves the food and only has wonderful things to say about the [caregivers] who come to help her with various needs. The staff are consistently kind, courteous, prompt, and always smiling. The facility itself sparkles…We couldn't be more pleased with our choice in Buda Oaks Assisted Living & Memory Care, and I can recommend it without reservation.
Buda Oaks has been such a great experience so far, we could not be happier with her being there and she could not be any happier. The staff members take such good care of her…They are so communicative with the families no matter what happens or what time of day it is they always give us a call…The overall value is great and we would absolutely recommend this community to other families.
[I am a] current employee here and…I absolutely love what I do and love my residents, [I] don't actually see it as a job more like a home away from home. Residents have many options for food & many different things to do for activities. If you're looking for somewhere to bring a family member or friend this is the place. Friendly & family-oriented!!
Great place! Management, care staff, and support staff are all so very good at what they do…they kept a consistent level of competent, compassionate care during the 2+ years my mother was there. I felt comforted when she was in their hands, and I will always be thankful for that.
Staff is always ready to help. 
We'd love to hear from you! Please Leave a Review: