Navigating the journey of finding Texas memory care can often feel like walking through a labyrinth. If you find yourself in this situation, you're likely seeking the best care for a loved one with Alzheimer's or dementia.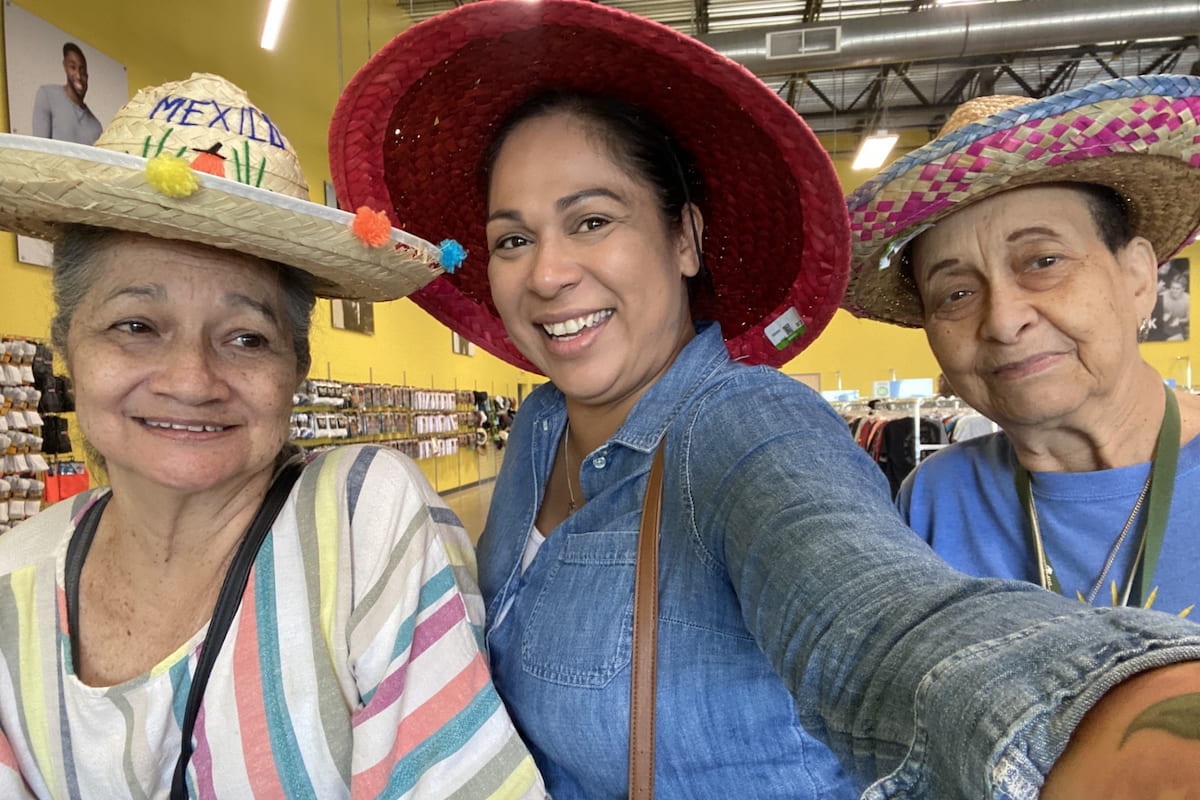 It's a challenging path to tread, but it promises better outcomes with the right resources and support.
Memory care is much more than just a service. It's a lifeline for seniors with Alzheimer's and other forms of dementia.
Buda Oaks is our assisted living and memory care community serving seniors and their families in Buda, TX. We provide home health care, supportive hospitality, and upscale living south of Austin.
We endeavor to create a homely atmosphere where residents can flourish, engage in meaningful activities, and receive the highest level of professional care.
Memory care facilities in Texas offer specialized programs that:
Improve quality of life
Safeguard dignity and independence
Provide a secure, nurturing environment
Add activity and socialization to older adults' lives
They play an instrumental role in managing the progression of dementia, tempering anxiety, and fostering positive interactions.
Join us as we delve into memory care near you, explore its importance, and discover how Buda Oaks introduces joy to memory care standards in Texas.
With our compassionate team and innovative memory care programs, we're here to guide you every step of the way on this challenging yet rewarding journey.
Texas Memory Care: The Current Landscape
When it comes to memory care, Texas offers a broad array of options to cater to the diverse needs and preferences of its residents. From dedicated memory care facilities to special secure wings within assisted living communities, there's a suitable option for every individual battling cognitive impairments.
Memory care costs in Texas vary significantly across the state. Families can expect to spend around $4,998 per month, which is lower than the national average of $5,625.
However, the actual cost can range from as low as approximately $3,463 per month in Texarkana to as high as $7,000 in the Houston area. Austin dementia care prices fall around $6,681. Places outside of the big cities are generally at a lower rate.
Despite the costs, the demand for quality memory care in Texas remains robust. This is hardly surprising, given that memory care provides a specialized environment designed to meet the unique needs of seniors living with progressive memory loss.
Unlike assisted living facilities, dementia care communities are equipped with:
Enhanced security features
Programming tailored to individuals with memory loss
Staff trained in specialized care methods
Moreover, Texas offers financial assistance programs like the STAR+PLUS Medicaid waiver and the Community First Choice Waiver, which can help cover living costs in a memory care residential facility. There are also long-term care insurance and Medicare options available.
The Texas Health and Human Services reports at least 400,000 state residents have Alzheimer's. Many others experience:
Parkinson's
Vascular dementia
Frontotemporal dementia
Mixed dementia
The need for high-quality memory care in Texas is evident, considering the state's growing senior population and the increasing prevalence of Alzheimer's and other dementia-related conditions.
Ensuring access to quality memory care services remains paramount as the landscape evolves. This means providing medical care and a nurturing environment that respects the dignity and independence of each resident while offering the support they need.
Bringing Joy to Memory Care in Buda, Texas
Buda Oaks is a premier memory care community in Texas dedicated to transforming the landscape of dementia and cognitive impairment care. Nestled in the heart of Buda, our community is not only a haven for those battling memory-related conditions but also a place where joy, dignity, and respect take center stage.
Our memory care services in The Retreat are designed with deep understanding and compassion for individuals with cognitive impairments. Focusing on personalized care plans ensures that each resident's unique needs and preferences are catered to.
Our team of highly trained professionals provides round-the-clock care and assistance while our secure environment ensures the independence and comfort of your loved ones.
What sets Buda Oaks apart from other memory care communities in Texas is our unwavering commitment to bringing joy and normalcy into the lives of our older adults. We believe in the power of simple pleasures and familiar routines to evoke positive emotions and memories.
Recently, we organized supervised outings to the Commemorative Air Force Exhibit in San Marcos. This immersive experience was designed to stir memories and engage our residents in a fun, interactive way. The trip was educational and provided a welcome change of scenery, triggering a sense of nostalgia among residents.
Adding a touch of whimsy to our daily routine, our dedicated Executive Director delivered ice cream via bicycle to the residents' doors. This delightful surprise brought smiles to their faces and gently reminded them of the joys of everyday life.
Furthermore, we recognize the therapeutic benefits of doll therapy for dementia care residents. Our latest memory care program has been found to reduce agitation and anxiety among residents. It also offers comfort and a sense of purpose.
At Buda Oaks, we strive to create a vibrant and supportive community where residents enjoy a fulfilling lifestyle. Our innovative approach to memory care, combined with our dedication to enhancing the quality of life for our residents, makes us a standout choice for memory care in Texas.
Choosing Buda Oaks for Dementia Care in Texas
Deciding to move a loved one into a memory care community can be complex and emotional. At Buda Oaks, we're here to support you every step of the way, ensuring that the transition is as smooth and comforting as possible.
The process of getting your loved one the care they need looks like this:
You contact our team
We'll arrange a personalized tour of our community
You can experience our warm environment, meet our compassionate team, and observe our engaging activities
Following the tour, we'll sit with you to understand your loved one's needs, preferences, and medical history. This comprehensive assessment allows us to create a personalized care plan that best supports their physical, emotional, and cognitive well-being.
We understand that financial planning is a crucial part of this process. Our team will provide detailed information about pricing, payment options, and potential financial assistance programs. We're committed to helping you navigate this journey with transparency and ease.
We'll set a move-in date once all these aspects are in place. On the day, our team will be on hand to welcome your loved one and help them settle into their new home. We'll also introduce them to fellow residents and involve them in activities they enjoy, ensuring they feel part of the Buda Oaks community from day one.
At Buda Oaks, we believe in making the transition to memory care a positive experience. We're not just providing a new living environment; we're offering a community where your loved one will thrive, grow, and live life to the fullest.
Get Started with Memory Care, Today
We look forward to letting you and your family member experience relief and purpose. Contact us to get started.