Choosing to transition from your home to a senior living community is a fantastic idea but an overwhelming reality unless you know what you're doing. With the right plan in place, your transition to a senior apartment can be much easier (and therapeutic) than you think.
If you moved away for college, you likely packed up your life into the trunk of your parent's car and were excited to embark on your journey. Moving requires more logistics the older we get but taking the next steps in improving your life will still be exciting.
As we age, needs and wants become different. Senior living comes with many benefits for older adults to address those desires. Read on to discover nine ways to decide if assisted living or memory care can improve life and how to make that transition easy as pie.
Nine Things to Consider When Moving Into A Senior Apartment
1. Do I need senior living?
Let's start at the beginning.
Experts say the easiest way to avoid a future crisis is to plan for it. Even if some of the topics we cover in this section don't apply to you now, consider how they could affect you down the road.
Have an honest conversation with yourself or close family members and ask:
Have you experienced changes in nutrition, either gaining or losing weight?
Are you experiencing changes in mobility?
Have you modified how you move around your home?
Do you find yourself lonely or have a fear of being isolated?
Has your hygiene changed?
Are you tired of doing household chores or yard work?
Is managing your medications becoming a hassle?
Have you been diagnosed with a form of dementia?
If you answer yes to any of these questions, senior living can alleviate these problems for you.
2. What are the benefits of senior living?
Assisted living and memory care communities like Buda Oaks in Buda, TX, operate to make your life easier.
We provide hospitality and personalized care in your new home and include amenities like community transportation, daily activities, and chef-prepared meals.
Imagine benefiting from:
Activities of daily living assistance: Mobility, grooming, bathing, and more
Medication management
Housekeeping and linen service
A pet-friendly community
Wellness classes
Arts and hobby activities
Live music and special events
Community outings and scenic drives
Scheduled transportation to medical appointments and shopping
3. How do I find the right senior living community?
If you're making the transition from home to a senior apartment, you should consider things like affordability and location.
Often, choosing a different neighborhood other than your current home can save you a lot of money. Here's a list of reasons why retirement in Buda, TX, is a great idea.
You may also want to move to a community closer to friends and family or in a more convenient location for them to visit you. Buda Oaks is nearly a straight shot, 30 minutes south of Austin.
Once you've found a place that interests you, write down questions you have about the community and take a tour. View the activities, meet some new neighbors, and try the food to get a feel for your new home.
4. Celebrate
Once you decide senior living is right for you, take a day off. Relax, celebrate your decision and take time to soak in the memories of your home.
You might want to take pictures of the layout of your home or of things you love but will not be bringing with you. Organize them into a picture collage or album for your new home.
5. Make A Checklist
Taking it back to your college days, you might want to invest in a new notebook. Use it to outline your transition. Feel free to use your notebook as a journal to document your feelings and memories during the move as well.
We have many amenities at Buda Oaks, so you may not need to bring a lot of bulky items with you. Between a dining room, fitness center, theater, salon, activities center, and comfortable common areas, you'll find you might only use your new home for relaxing and alone time, so plan accordingly.
Things you want to include in your checklist:
Your downsizing plan
Deadlines of dates you would like to accomplish your goals
Reminders of where you're keeping your important documents. You might want to organize them into a folder for easy access.
How to structure your new home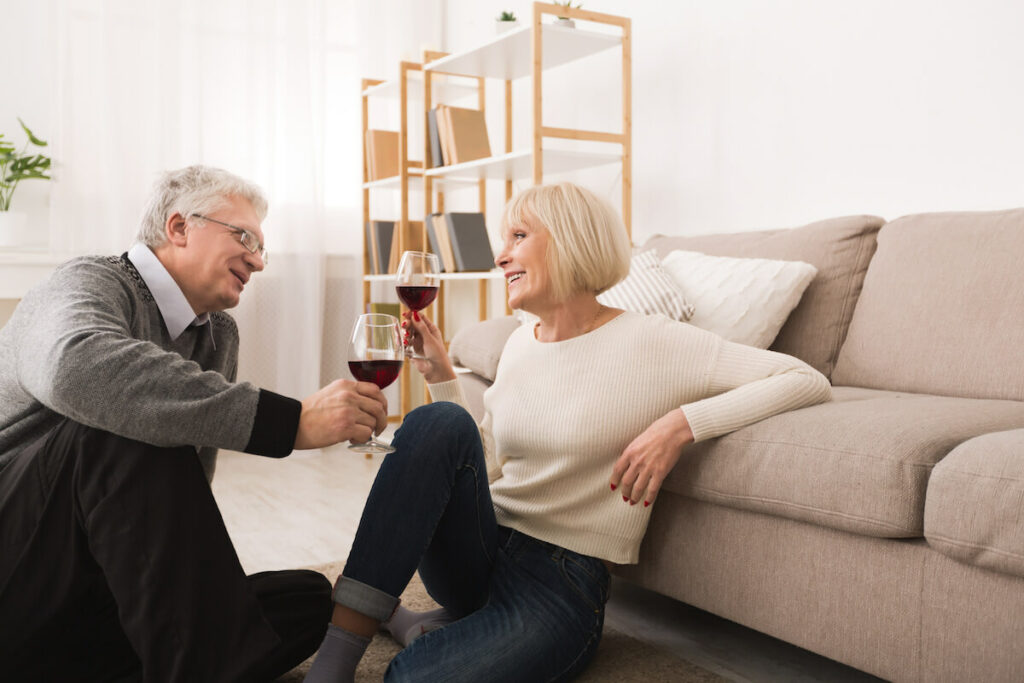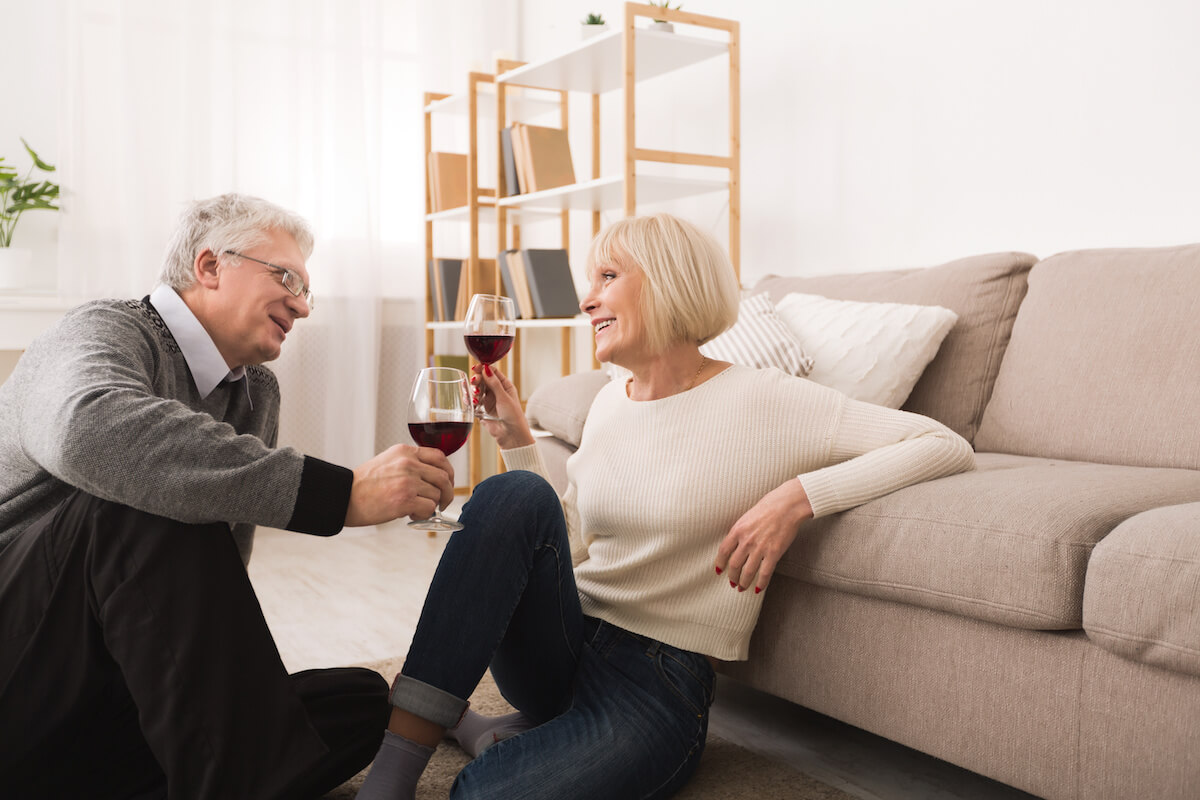 6. Downsizing
It's kind of a trend now, but pop culture has embraced what seniors have been doing for years. Downsizing has a therapeutic quality when done correctly. You'll discover relief in letting go.
If you're planning ahead, you can start small and work your way through the home. Begin somewhere small, like a linen closet, and work your way up to larger rooms like the garage or attic.
Your downsizing checklist can start before the physical act of downsizing occurs. Make a list divided into three categories:
Keep: Is it essential? Do I use it often? Do I need it?
Donate, sell, or heirlooms: What's one of the best ways to get rid of stuff? Have somebody else take it. Have your family pick up their heirloom gifts. Use social media and other websites for selling. If you plan to donate, organizations likely have a pick-up service.
Garbage: If the rest of the options have been exhausted, say goodbye and trash it.
It pays to use some younger muscles in this process, so enlist the help of friends and family if you can.
7. Update and Organize
Don't forget to make life easy for yourself in your new home and make your move smooth. Make a few phone calls and update, transfer, or cancel things like:
Mailing address
Medical records
Prescriptions
Home services
Utility services
Cable and internet service
You won't have to worry about managing and planning for utility bills, lawn care, and cable services at communities like Buda Oaks. Your monthly rent includes these costs already.
8. Moving In
The big day has arrived, you've planned it all out, and things are going great. If you have family helping you, maybe visit your new home with them and plan out where you'll want things to go.
Your new community can recommend reputable movers and offer assistance once you arrive. Keep in mind this is your new home, and you should feel free to decorate it to your liking. Bring your pets, plants, pictures, books, and whatever else you need to feel comfortable.
9. Living Your Best Life
Buda Oaks is a locally owned and operated assisted living and memory care community. We're not just a place to rest your head. Expect to make new friends, enjoy locally sourced meals, be more active than ever, and receive care assistance in the areas you need.
As we are an Austin-based community, we love celebrating the spirit of the world's live music capital by inviting local artists over for concerts and workshops. You'll also find us in the Buda community, experiencing things like:
Make the Easy Transition to Buda Oaks
Welcome to Buda Oaks. Contact us for a personalized tour of your new home. We can't wait to help you plan for your move and make a smooth transition to living your best life.