Moving into a new home can be an exciting adventure, filled with possibilities and the chance to create a space that truly reflects your personality and style.
Imagine moving into a new Buda apartment that caters to the needs of older adults. Residents at Buda Oaks enjoy the bonus of maintenance-free living and the freedom to decorate their dream space.
In our pet-friendly assisted living apartments, you can focus on having fun and making your new apartment in Buda Oaks feel like home. Without the stress of home maintenance, you'll have the time and energy to design your ideal residential assisted living floor plan.
Let's dive into the exciting world of decorating your assisted living apartment and make it a place where you can thrive!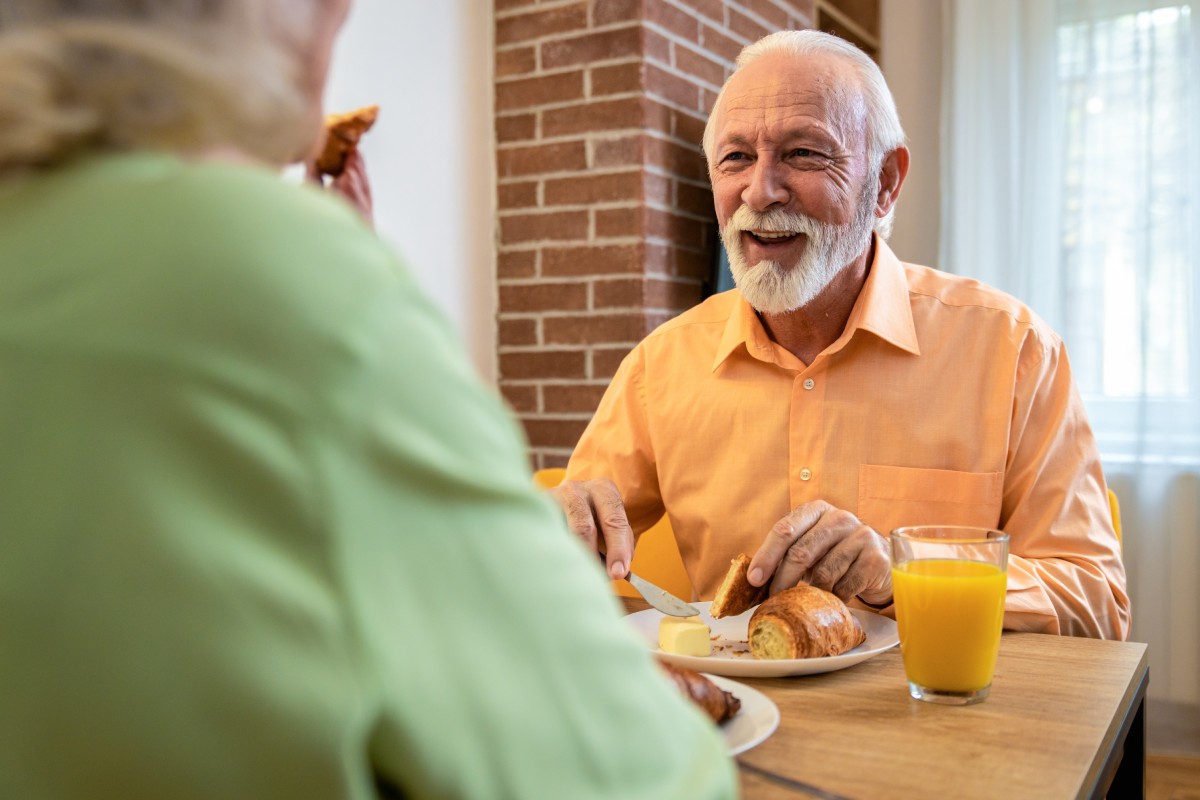 Downsizing for Senior Living: Starting with a Lighter Load
As you embark on your journey to create a cozy and personalized space, it's essential to begin by minimizing belongings. Downsizing not only makes the moving process easier but also offers mental benefits.
Embarking on the downsizing journey simplifies the moving process and brings about a sense of freedom and relief.
As you sort through your belongings, remember that less stuff equals fewer hassles and things to worry about. By letting go of items that no longer serve a purpose or hold sentimental value, you create space for new memories and experiences.
Starting the downsizing process earlier rather than later can be a luxurious advantage. Contacting an Austin-area senior downsizing coach can provide invaluable support and guidance.
These experts can work with you months in advance, helping you assess your needs, prioritize your cherished possessions, and plan a smooth transition.
The Benefits of Early Downsizing
Reduced Stress. By starting early, you can take your time to sort through your belongings, making thoughtful decisions without feeling rushed or overwhelmed. This reduces stress and anxiety associated with last-minute moves.
Thoughtful Planning. Early downsizing allows you to plan your new space more carefully, ensuring that your favorite items have a place and that your apartment feels like a true home from day one.
Clearing Unnecessary Clutter. Downsizing early allows you to clear out unnecessary clutter, creating a fresh and organized living environment.
Saying Goodbye on Your Terms. Starting earlier allows you to say goodbye to your current home at your own pace, making the transition smoother emotionally.
Adjusting to Change. Downsizing can be a significant life change, and starting ahead gives you ample time to adjust to moving into your new Buda apartment.
Seven Tips for Decorating an Apartment in Assisted Living Care
A smaller place is the perfect canvas.
1. Minimize Accidents with Smart Decorating Choices
Preventing injuries should always be a top priority when decorating an assisted living apartment. Be wary of tripping hazards such as rugs or carpets. Use wireless devices to minimize cords.
Arrange furniture to create clear pathways, ensuring easy movement throughout your apartment. Use sturdy furniture with unsharp corners to provide extra support and stability.
2. Multi-functional Furniture and Storage Solutions
When space is at a premium, consider furniture that serves multiple purposes. For instance, a comfortable sofa can convert into a bed for overnight guests or a dining table that doubles as a workspace.
Invest in storage solutions like stackable bins or under-bed organizers to keep your belongings neatly tucked away.
3. Brighten the Space and Make it Feel Bigger
Lighting can have a significant impact on the ambiance of your apartment. Use soft, warm lighting to create a cozy atmosphere.
Add mirrors strategically to reflect light and make the space feel larger. Light-colored walls and furniture can also help brighten up the area.
4. Embrace the Power of Plants
Plants add a touch of nature to your space, improves air quality, and promotes a sense of well-being. Opt for low-maintenance plants like succulents or peace lilies that require minimal care and add a pop of green to your apartment.
5. Personal Touches – Bringing Your Treasured Items
Bring along cherished personal items that hold sentimental value to make your new apartment feel like home. Family photos, artwork, and other mementos will infuse your space with warmth and memories.
6. What Not to Bring – Keeping it Simple
While bringing your favorite belongings is essential, avoid overcrowding your apartment with unnecessary items. Steer clear of bulky or fragile pieces that might pose a risk or create clutter.
7. Introduce Pet-Friendly Elements
Pets provide their owners with numerous physical, emotional, and social benefits.
The presence of a beloved pet can reduce stress, lower blood pressure, and combat feelings of loneliness. Dogs and cats are wonderful companions, providing unconditional love and comfort.
Don't forget to incorporate cozy pet beds and toys to make your furry friend feel right at home.
Discover Our Assisted Living Floor Plans
Our assisted living community in Buda, TX, offers two studio and one-bedroom options. Each is thoughtfully designed to provide comfort and convenience. Whether you prefer a cozy studio or a bit more space in a one-bedroom, our floor plans cater to your unique needs.
Our senior apartments for rent in Buda, TX feature:
Private full-bath
Grab bars and walk-in shower
Kitchenette
Modern flooring
Ample storage space and closet
Housekeeping and maintenance
What is Assisted Living?
Assisted living combines independence and socialization with personalized care and support. Residents enjoy the freedom of their private apartments while having access to common areas where they can engage with fellow residents and participate in community events and activities.
Our Care Services and Amenities We Offer
At Buda Oaks, we provide a range of personalized care and support services that cater to each resident's unique needs. Our dedicated team of caregivers ensures that residents receive the assistance they require while promoting independence and maintaining a vibrant lifestyle.
Assisted living at Buda Oaks offers a perfect balance between independence and support.
Residents have the freedom to maintain their daily routines and engage in activities they enjoy. Our team is available around the clock to assist with daily activities, such as bathing, dressing, medication management, and more.
Residents have access to a variety of resort-inspired amenities and services:
Delicious chef-prepared meals served in a restaurant-style dining room
Housekeeping and laundry services
Transportation for appointments and outings
A vibrant calendar of social and recreational activities to keep life exciting and fulfilling
Our community offers various activities and events, from fitness classes and arts and crafts to group outings and social gatherings. We believe staying socially active and engaged enhances well-being and fosters a strong sense of belonging.
Memory Care Service
As needs change, our memory care services come into play, providing specialized care for residents with memory-related conditions, such as Alzheimer's or dementia.
The Retreat, our memory care program, is thoughtfully designed to create a nurturing and engaging environment that promotes cognitive stimulation and emotional well-being.
The Vibrant Lifestyle at Buda Oaks
Living at Buda Oaks means embracing a vibrant lifestyle filled with enriching experiences and meaningful connections. Experience the warmth and vitality of Buda Oaks, where residents become family and each day celebrates life's joys.
Contact us to start designing your dream apartment in Buda, TX!