Buda Oaks is a new way to think about senior living in Texas, only 25 minutes from downtown Austin. We are an assisted living and memory care community, but we also like having fun in the growing city of Buda.
We love all the hidden gems in this town, and we'd love to share some of our secrets of the best places for seniors to hang out in Buda. Take a virtual walk through a day you could spend in our senior-friendly city.
1. Historic Stagecoach Park
Let's start the day with a stroll. Located right outside of downtown Buda, Historic Stagecoach Park features two historical landmarks and is also home to the city's drive-thru Christmas light display.
Take a walk (or bike ride) on the trail and try to spot the wildlife who call it home or relax on a bench overlooking the unique water features. If you brought your fishing pole, head directly across Main Street to Bradfield Village Park Pond and reel in a catfish or two.
2. Brooklyn's Down South
If you're not frying up a catfish for lunch, you're only a three-minute drive from the park to Brooklyn's Down South. We hope you walked up an appetite because this place loads up the plates with Southern favorites.
Tuesday through Thursday evenings, the menu features mouthwatering specials from chicken fried chicken to grilled pork loin. The weekends feature seasonal pancake selections that are always tasty. Check their menu for the latest specials and affordable local libations.
3. Jardines
Following a hearty brunch, it's time to think about future meals by taking a trip over to Jardines Foods. Jardines has added flavor to Buda for over 30 years with their Texas-inspired salsa, rubs, seasonings, and hot sauce.
Take a taste of Buda back home with you, straight from the source. The friendly folks there have fantastic recipe suggestions that are sure to have you heading back for a restock.
4. The Little House on Main
The Little House on Main is the perfect shop for discovering decor to add to your new home at Buda Oaks. It's a mix of vintage goods, local crafts, and restored furniture; you'll be sure to leave with something unique. Support local and be inspired to put a Buda twist in your life.
5. Inspired Minds Art Center at The Chambers Theater
Buda is rich with culture and it is showcased at the Inspired Minds Art Center. Explore the gallery and stick around for date night art classes.
For live theater and special film events, check out the calendar at The Chambers Theater. As an interesting historical twist, the theater is located inside the former Buda city council chambers.
6. Buda Soda Fountain
Let's take a step back in the past (and a break from a long day) to enjoy a cold treat at the Buda Soda Fountain. This refurbished drug store features original cabinetry and stools sure to trigger memories from your youth.
Relax with a milkshake and a slice of pie while catching up with the locals. Don't forget to grab some vintage candy for the grandkids on your way out.
7. Louie's BBQ
Well, it's getting to be about supper time, and we hope you brought some friends with you to tackle the Texas-sized creations at Louie's BBQ.
Enjoy Texas-raised pork and beef treats. You can savor the meats a la carte, in a taco, or on a sandwich, but the loaded baked potato is what you seek. Photos can hardly do this culinary masterpiece justice. It's just something you'll have to see and taste for yourself.
8. Doc's Drive-In Theatre
A soda shop and a drive-in might have you wondering what year it is, but Doc's Drive-In Theatre is like no movie experience you've had.
This picture show comes with a full-service bar and restaurant, private beach and swimming hole, and tiny homes to spend the night in if you get a little too sleepy after the double feature.
9. Downtown Buda Farmers Market
If you come to visit the town on a Sunday, get a local feel for the city at the Downtown Buda Farmers Market.
Fresh, local, organic and homemade products are what you can find on the menu at Buda Oaks, but the actual source is our city's farmers market. Tap your foot to live music, pet an alpaca, and grab some natural raw dog food for your furry friend at this market.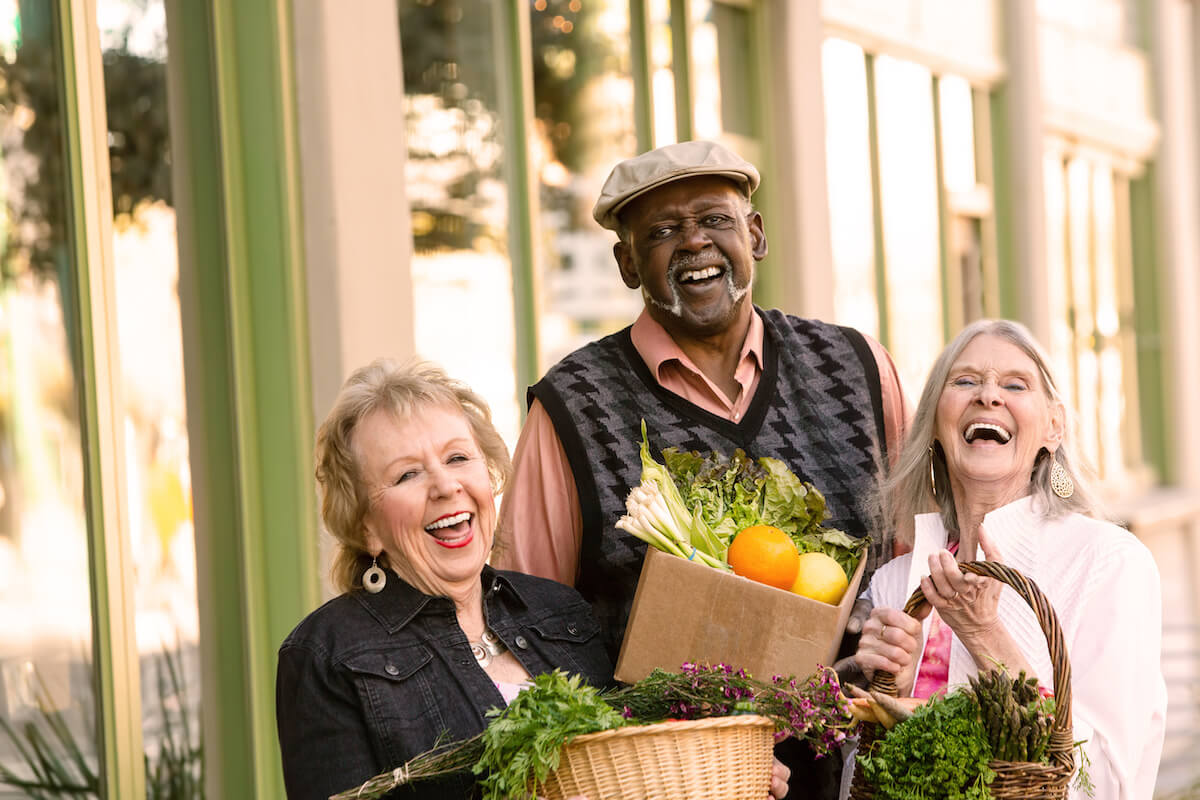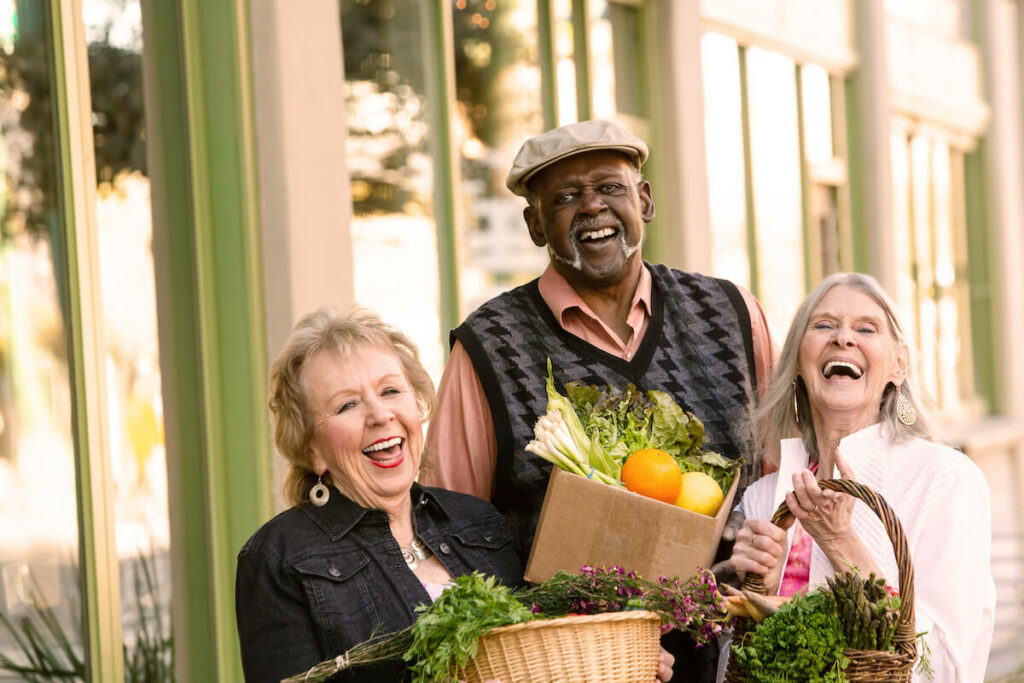 10. Buda Oaks
If you've discovered how great our city is for seniors, call it home at Buda Oaks. Our upscale community carries a uniquely Austin vibe, inviting big city artists and musicians to join us for entertainment and engagement.
Find active assisted living and comforting memory care for you or a loved one within a five-minute drive of many of the activities we discussed above. When you live with us, you'll enjoy access to:
The fitness center
Outdoor courtyards with gardening and mini-golf areas
An activities and game room
A movie theater
Beauty salon and barbershop
Community transportation to appointments and outings
Weekly housekeeping, laundry, and personal linens service
Three Southern cooked meals a day
Social events and daily activities
To help you live an independent lifestyle, our licensed nurses and specialized care associates provide:
Individualized care plans
Assistance with activities of daily living
Medication administration and management
Signature brain-enhancing programming in The Retreat Memory Care
Visit Buda Oaks!
Find the assisted living and memory care you've only dreamed of in the Austin area, in Buda, TX. Contact us for more information on exploring Buda as a senior or stop by for a tour.